My new summer addiction after the chaos and fun that was "Produce 101" was over. That show was great but you don't actually recognize any of the girls except the ones that appear on camera the most. 101 girls is just way too many to figure out. And eventually the same girls were being shuffled around in the top 30 spots b/c it was all a popularity vote. But this show is sorta different. At least the "masters" which are just guys that wanted to participate on the show judge these newbies.
The bromance is SO REAL on this show! Except for one scary dude who dominates as a leader (but he's realizing his mistakes etc) they're all so adorable and cute. How can I bear to see someone leave each week?
ONTO THE REAL PURPOSE OF THIS POST...
the guys that caught my eyee
1) Park Do Ha.
Does he or does he not give off a Jackson from GOT7 feel? His smile is great by the way *runs off to find a gif of him smiling*

2) Han Hyun Uk
Look at this guy! Like Ahn Jae Hyun and Hong Jong Hyun somehow had a child together. This is what he would look like.
Ahn Jae Hyun-(left) and Hong Jong Hyun (right)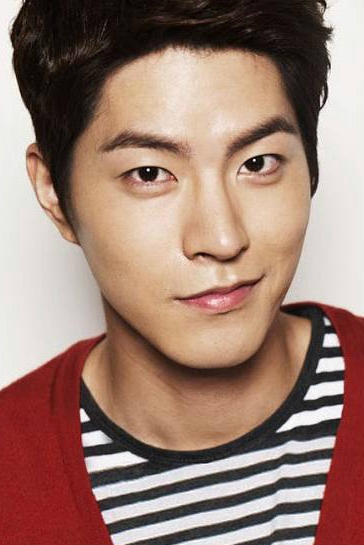 3) Hwang In Ho
I don't know if I consider him eyecandy that much but there's something interesting about his face. Def got some kind of work done for sure (this can't be natural...unless it is) But I've been loving his performances (especially the one with the fan where his unit did their own version of GFriend's "Rough" with a traditional music concept)
4) Lee LoOuon
His babyface. Whenever he's on the screen my eyes are always drawn to him. Watching this show doesn't make me just want to skip to their performances (which is what I did while watching Produce)
His photo on Mnet doesn't do him justice. Got his nostrils in there too. So I found a better one!
5) Yu Yongdoo
I noticed him first also cuz he was the first dude to perform on the first episode. And everyone was like "Ooooo he's def gonna get TOP 1 boy!" And then he did but he slowly made his way down the TOP7 seats from TOP 1 to TOP outta here. I cried for him when he had to step off his seat. But I always look out for him in his Unit White (they're all eye candy I swear but Jae Hyun though...like why's he still there? I don't think he has that much talent imo more than some of the boys who unfortunately got eliminated). MARRY ME. Look at his smize. He's def kpop idol material.


6) Jeong Yeon Tae
He cute. And he's a good singer. And it's as if he's asking fan girls to give him a kiss on the cheek in this picture ;)